Company Introduction
Beijing Y-axis is an international and professional freight forwarder and consolidator ,as well as warehouse , distributor and customs broker. We have our agent forwarders covering Asia, Europe, America, and Oceania, offering all kinds of international freight services and customs clearance. We are working on provide expert logistics and clearance service for clients both in China and overseas.
OUR MISSION
It has been the cornerstone of this company from considerateservice, the most competitive rates to complete satisfaction of every client . We are firmly committed to be the best we can be . We will continuously improve the services needed to meet and anticipate, and exceed our customers' requirements in today's constantly changing business environment. In addition,we are continually working to build long-term relationships of confidence and trust with our customers. Simply put, we get to know our customers by listening and learning about their needs. Then we deliver individually tailored solutions that will improve efficiency and minimize cost as well.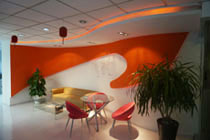 OUR EXPERTISE
1.After many years of growth and experience, we have built strong relationships and network of affiliates worldwide within the freight transportation industry. These affiliations have given us the advantage to retain the best competitive price and exclusive cargo space availability during peak season which we pass on to our customers.
2.Our network of worldwide agents provides fully integrates international transportation services covering both air and sea freight ,as well as land transportation. We also offer global logistics services, including customs brokerage, warehousing, distribution, and inventory management, etc.
3.We have licensed expert custom brokers to provide you with professional customs documentations and all transactions concerning the entry and admissibility of merchandise. We are able to handle your clearances for both imported and exported freight.
4.We provide services tailored to our customers' needs providing flexible, time sensitive transportation for virtually any size or weight shipment. We attend to our customers' needs with the utmost professionalism so our customers will save valuable time and reduce cost.
5.We have a resourceful marketing team to help create more business opportunities for our customers.
6.We have a centralized accounting system to help expedite settlement to help make funds readily available for more investment opportunities.
STAFF&RESOURCES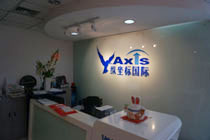 In Y-axis , two of our most highly valued assets are our customers and our staff. The cure of our success has been built on a strong foundation of employees who take best care of our customers and with each others. Our highly experienced and dedicated staff is responsible for providing an exceptionally high level of customer service. Collectively, our employees are the reason why our customers remain customers. We pledge to provide high qualified staff and deploy up-to-date technology to produce successful solutions that can capitalize on efficiency. As our clients re-shape themselves to meet the demands of market-driven and technology-driven changes, we are also committed to a process of evolution to adapt, enhance and expand our services.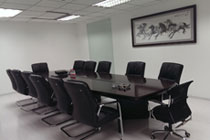 SERVICES
Beijing Y-Axis offers a complete ranging of services including:
Freight arrangement: Air, Ocean, Ground and Multi-mode transportation along with cost analysis and estimation.
Cargo inspection coordination, Cargo Insurance, Guidance and compliance with export and customs regulations and requirements
Warehousing and distribution management
Door to door service in/out bound
Worldwide export freight forwarding
Warehousing and distribution logistics
Pick & Pack and Project Cargo